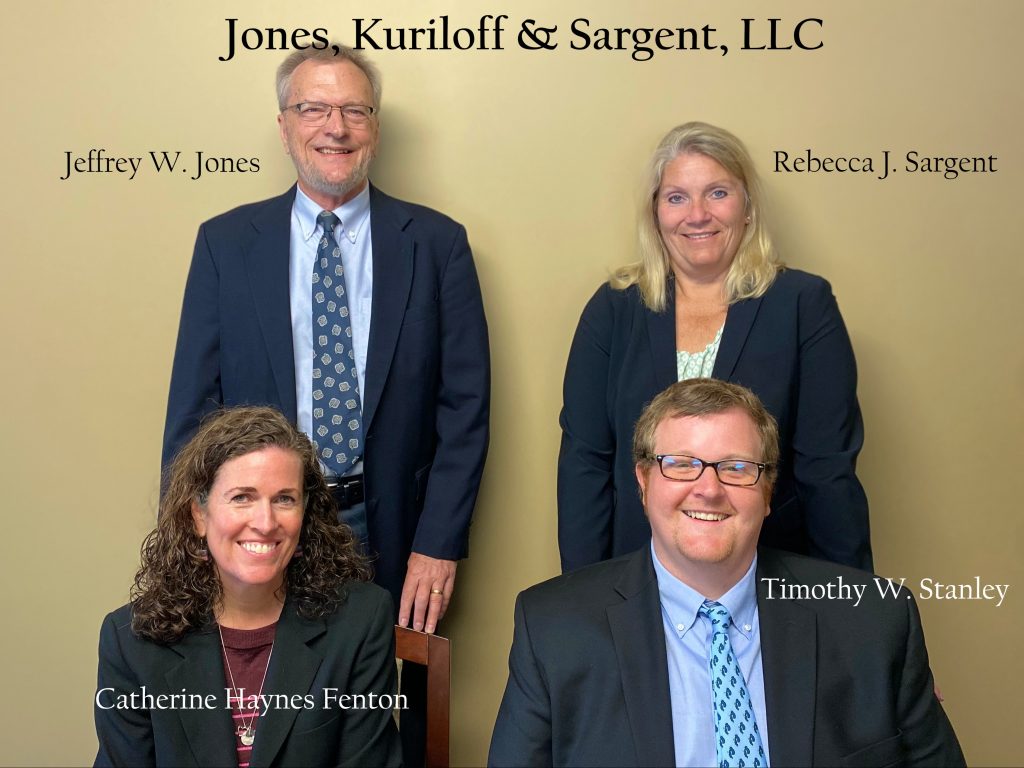 Please contact us by phoning, emailing, faxing, stopping by, or filling in our Contact Form. We look forward to hearing from you!
Our office is generally open Monday through Friday from 8 to 4. We are closed on some holidays and occasionally due to weather. Our Facebook page is the best way to monitor the current status.
We do our best to respond to inquiries within 1 business day, but we are a small office and cannot always meet the demand. No attorney-client relationship is formed until an engagement letter has been signed.
If you want to email us, please use the protocol below:

Names of our staff: Jeff Jones, Rebecca Sargent, Catherine Fenton, Tim Stanley, Dawn Bednar, Deborah Preble, Elena Martin, Elizabeth Young, Lesley Litwiller, Joanne Avery, Becca Stanley, Rhonda Reardon, Rita Cooper, Susan Moore
Jones, Kuriloff & Sargent, LLC
134 Surry Road, P.O. Box 179
Ellsworth, Maine 04605
(207) 664-0002