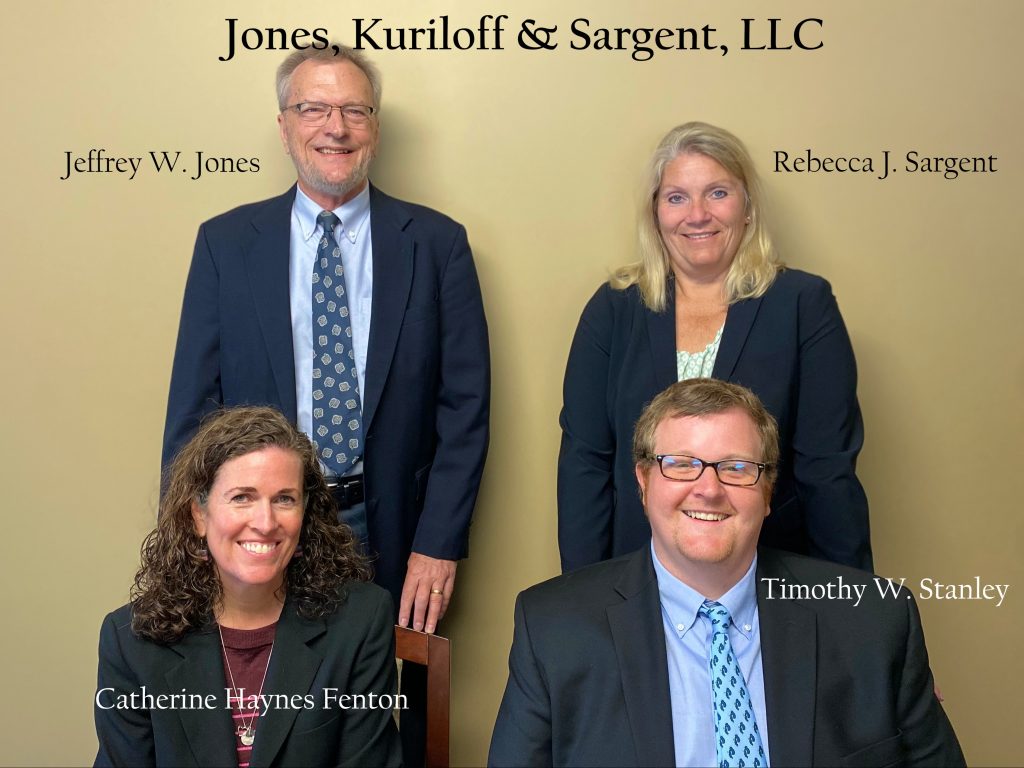 Please contact us by filling in the form or sending an email directly using the format below. Alternatively, you can phone or stop by.  We look forward to hearing from you!
Our office is generally open Monday through Friday and we will do our best to respond to you within 1 business day. No attorney-client relationship is formed until an engagement letter has been signed.

Jones, Kuriloff & Sargent, LLC
134 Surry Road, P.O. Box 179
Ellsworth, Maine 04605
(207) 664-0002
____________________
Bills may be paid by cash, check, or charge;
please call us to submit payment via credit card.